Taking inspiration from three works of art on loan from Art Bridges, Raul Rene Gonzalez will be setting up a temporary studio in SAMA's Great Hall with the task of painting a jazz-inspired work of art that will be presented formally to the public on Tuesday, May 18, through an online artist conversation.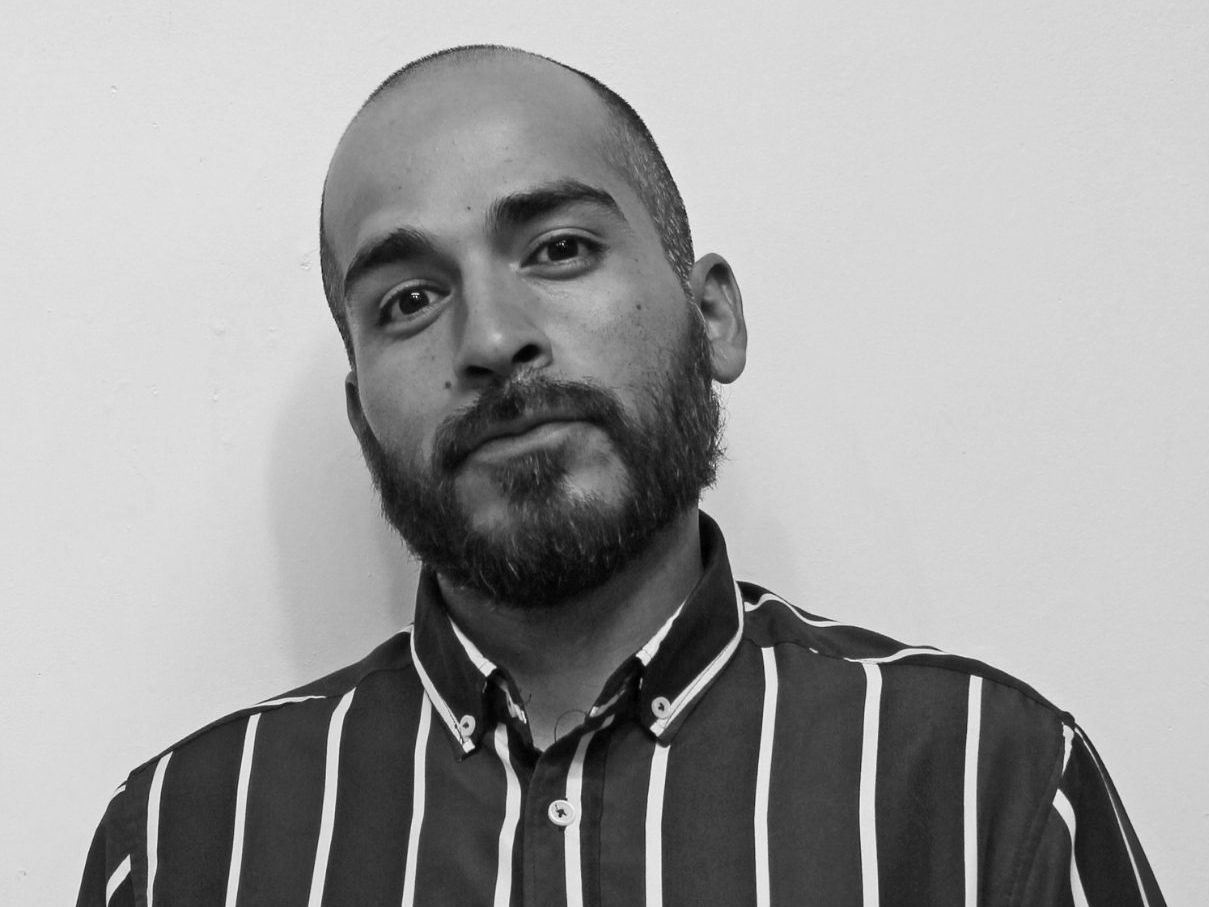 What's your background?
I was born and raised in Houston and moved to San Antonio in 2012 for grad school at UTSA. My primary artistic practice is painting and drawing both figurative and abstract. However, since moving to San Antonio I have incorporated dance, performance, and installation as part of my practice. 
What's your artistic process? Where do you find inspiration?
I like to think of myself as a sponge. I am constantly learning and absorbing, and then I allow my expansive visual vocabulary to take its course. Some projects have a specific end in mind while others happen without even making a sketch.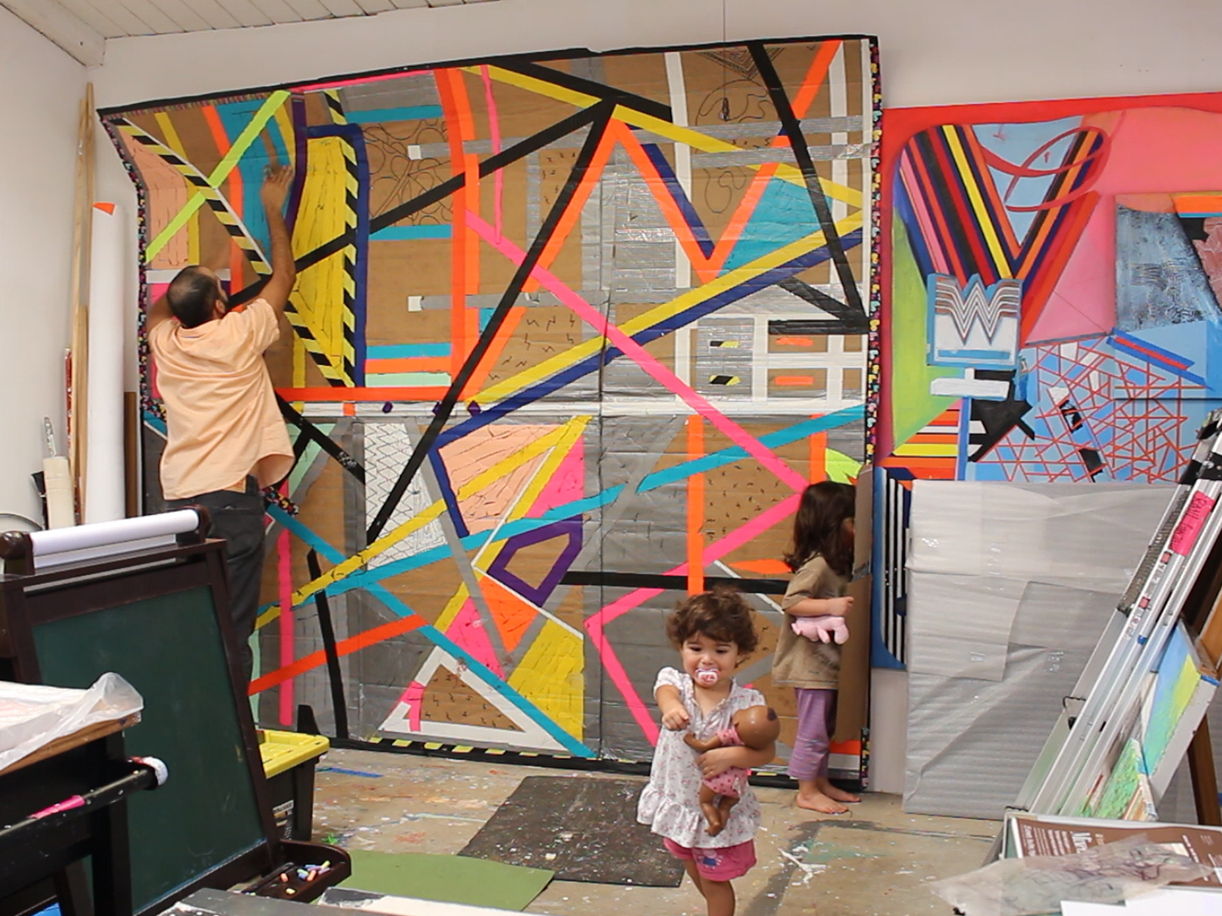 Raul, in his home studio, with his two daughters. 
How has music influenced your work?
In the past nine years, dancing to music has become a big part of my studio practice. With music blaring in my studio, I will often take dance breaks and slowly choregraph dances to select tracks. That act of releasing energy really helps me focus on what sort of line or movement may be needed in a painting that may be in progress. 
What interested you in the Jazz in Action project?
Music has long been a part of my artistic practice in some way or form, and this seemed like a great opportunity to challenge myself and learn something in the process. As soon as I read the open call, I immediately knew which jazz tracks I would add to the Spotify playlist and how much fun it would be to make a painting inspired by some of my favorite jazz musicians. 
Jazz in Action with Raul Rene Gonzalez
Sunday, May 2 | 11:00 a.m.–1:00 p.m.
Saturday, May 8 | 11:00 a.m.–1:00 p.m.
Saturday, May 15 | 11:00 a.m.–1:00 p.m.
Online  Artist Conversation: Raul Rene Gonzalez
Tuesday, May 18 | 6:00–7:00 p.m.

More about the artist: 
Raul Rene Gonzalez is a local San Antonio artist whose works draw inspiration from personal and trans-cultural experiences. He explores topics such as work, fatherhood, labor, the working class, identity, challenging stereotypes, and abstraction through versatile methods of painting, drawing, performance, and dance. Gonzalez regularly exhibits his artwork regionally and nationally.