Julia Wong Kcomt is a Chinese-Peruvian writer and poet. Born in Chepén, Peru, she has lived on three continents. She traveled from an early age, and her perceptions of country borders, different cultures, and diversity in ethnicity and religion became a strong motivation to write. Her publications include Ladrón de codornices, Lectura de manos en Lisboa, Bocetos para un cuadro de familia, and Pessoa por Wong. 
Kcomt will be one of the poets exploring identity, migration, and cultural blends via poems in response to artworks in the exhibition No Ocean Between Us. Learn more about our online poetry reading on April 14.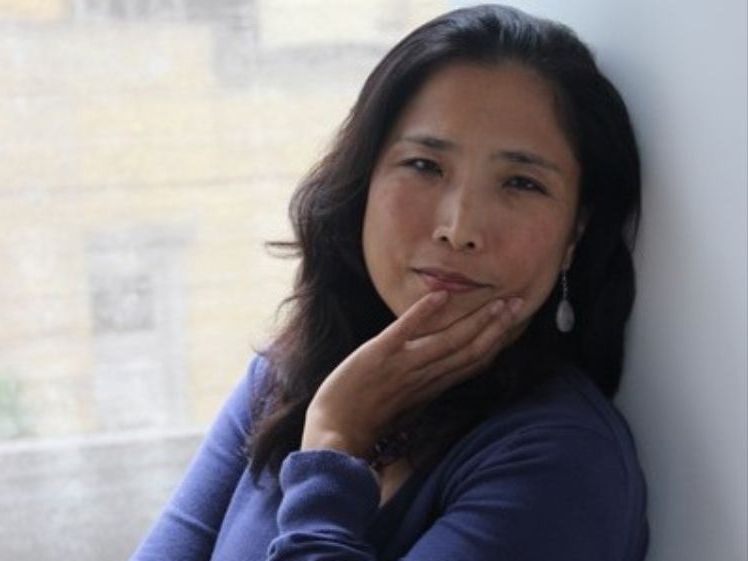 Where do you find inspiration as a poet?
Everywhere and nowhere. It is not always or only the place, it is how you observe things outside and try to cope with knowledge, aesthetics, and the communication approach to others. It is a somewhat a strange combination of various aspects that come together, but the place, "the where " is not mandatory—it's more like how I find myself in that place.
Why is poetry important to you?
All artists find a way of expression. For those of us who have language as a tool, channel and matter with which we work, poetry is a sacred cow: it is the deepest point of a language and its link to a task that transcends matter and surface.
What are you most excited about for the event on Wednesday?
After several years, I feel that there may be a breath of hope for the United States with new cultural policies. In those spaces, poets like me are going to have a place, or one has already been made for us. I am very grateful to be able to contribute with my art and my work to what smaller ethnic groups (such as the Tusán: Chinese-Peruvian) or literature that has not been widely spread are doing. We are finding a way towards readers and towards a larger community of exchange of cultural values, feelings, and goals. I feel like a child in her first poetry reading.
Any final thoughts?
I am delighted and excited to get to know the others at least via Zoom. I have followed the work of the Museum since I got contacted and it's amazing what you have been doing. I love how Nissei painters, Peruvian-Japanese, have been showing their work and how translators, in my case Jennifer Shyue, have hit the nail on the head with our community of Asian Peruvians, so that there is greater bilaterality, better interpretations and translations of our work. The result is very moving.