Have you noticed this enormous rock on SAMA's campus? Its fantastic shapes and interconnected holes were formed through long and gradual erosion by water. Since at least the Tang dynasty (619–907), small Taihu rocks were placed in scholar's studios to provide inspiration, while large ones such as this one, have been used as sculptural elements in garden design.  
Taihu rocks represent a microcosm of the terrestrial world, symbolizing mountains where Daoist immortals might reside, Buddhist monks meditated, and Confucian scholars sought hermit lives. Their unique shapes inspire aesthetic contemplation, offering infinite possibilities to the mind of the observer. 
Taihu rocks are quarried from and named after the Lake Taihu region in southeast China... But how did this one get to SAMA? 
The international journey of the Taihu rock was long in the making. The plan was conceived in May, 2018, when the vice mayor of San Antonio sister city Wuxi, China, Liu Xia, visited SAMA while attending the Tricentennial celebration. Kelso Director* Katie Luber proposed to Ms. Liu that obtaining a Taihu rock would promote Chinese art and culture in the San Antonio community.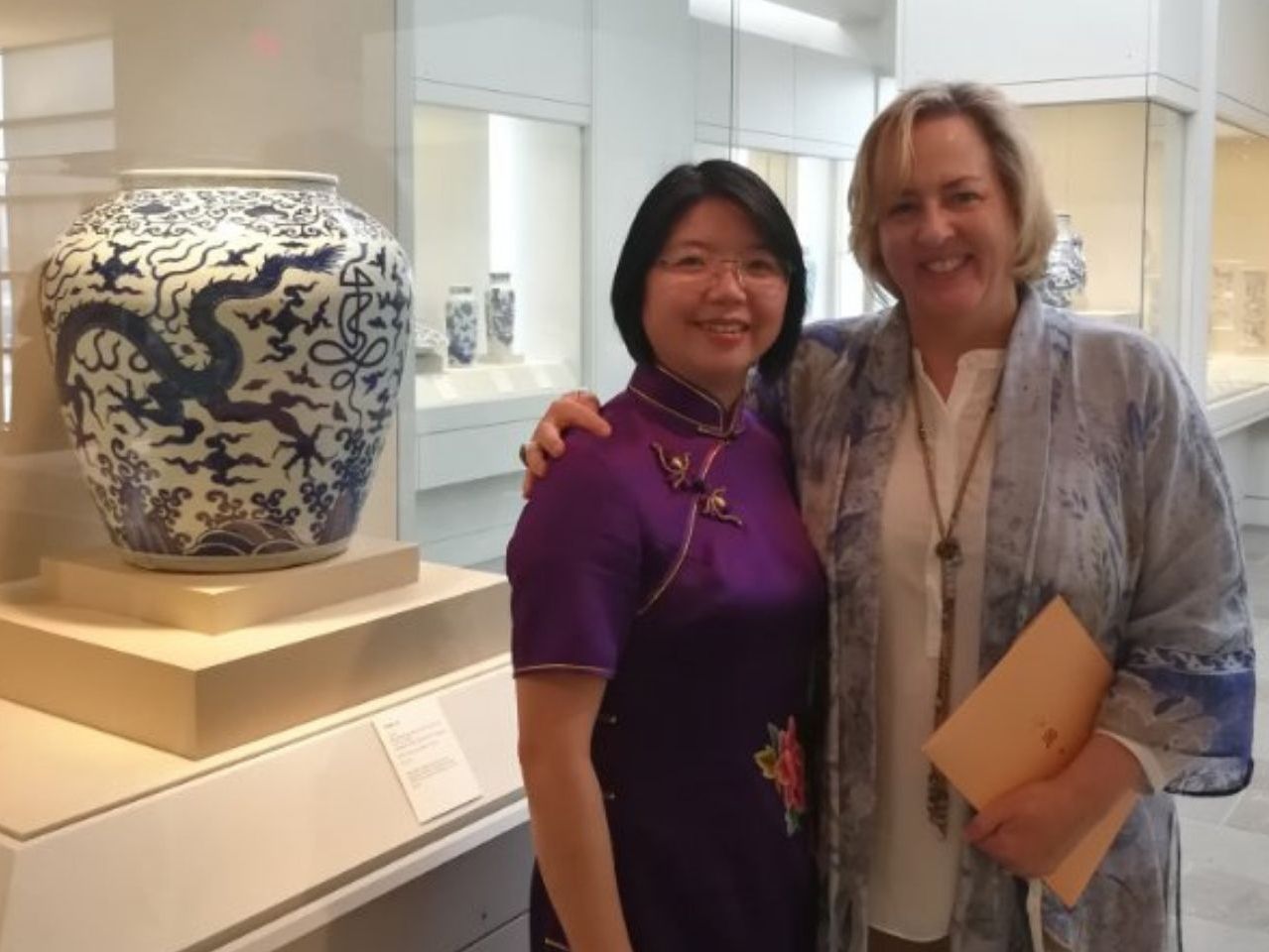 Liu Xia, vice mayor of Wuxi, with Kelso Director Katie Luber
Impressed by SAMA's permanent collection—and, in particular, the Museum's collection of Chinese art—Liu agreed that this would be a meaningful way to honor the sister-city relationship, and the project collaboration between China and SAMA began. In December 2018, Emily Sano, Senior Advisor for Asian Art, Shawn Yuan, Assistant Curator of Asian Art, and Luber met with Liu in Wuxi to choose a Taihu rock from among several candidates pre-selected by Wuxi specialists.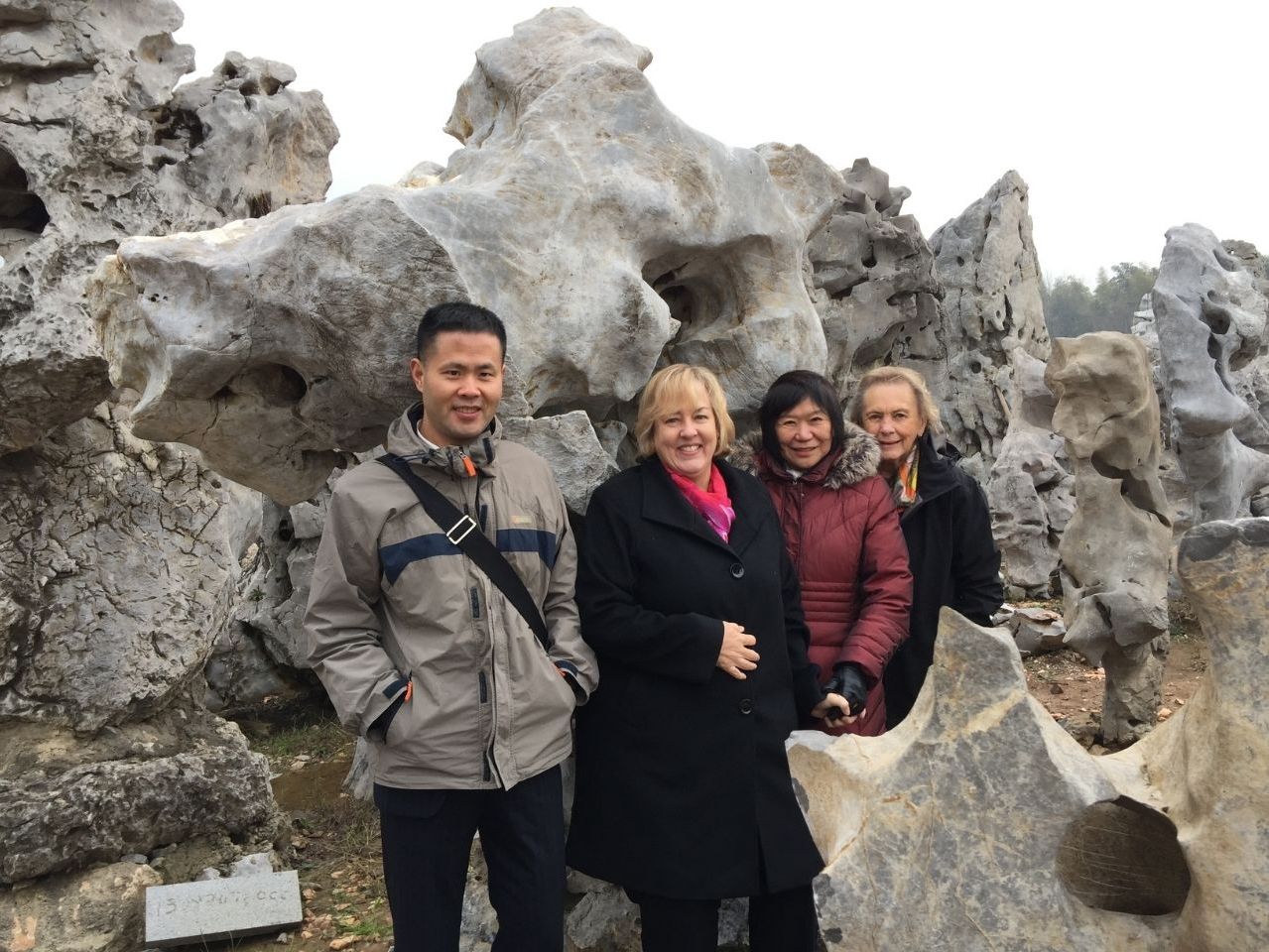 Shawn Yuan, Assistant Curator of Asian Art, Katie Luber, Emily Sano, Senior Advisor for Asian Art, and Board Member Rosario Laird at the rock yard in China
On April 22, 2019, the six-and-a-half-ton Taihu rock was loaded onto a truck near Wuxi, then shipped from Shanghai on the container ship Cosco Santos for a month-long ocean voyage to Houston. It then traveled by truck to the San Antonio Museum of Art and arrived May 30, 2019.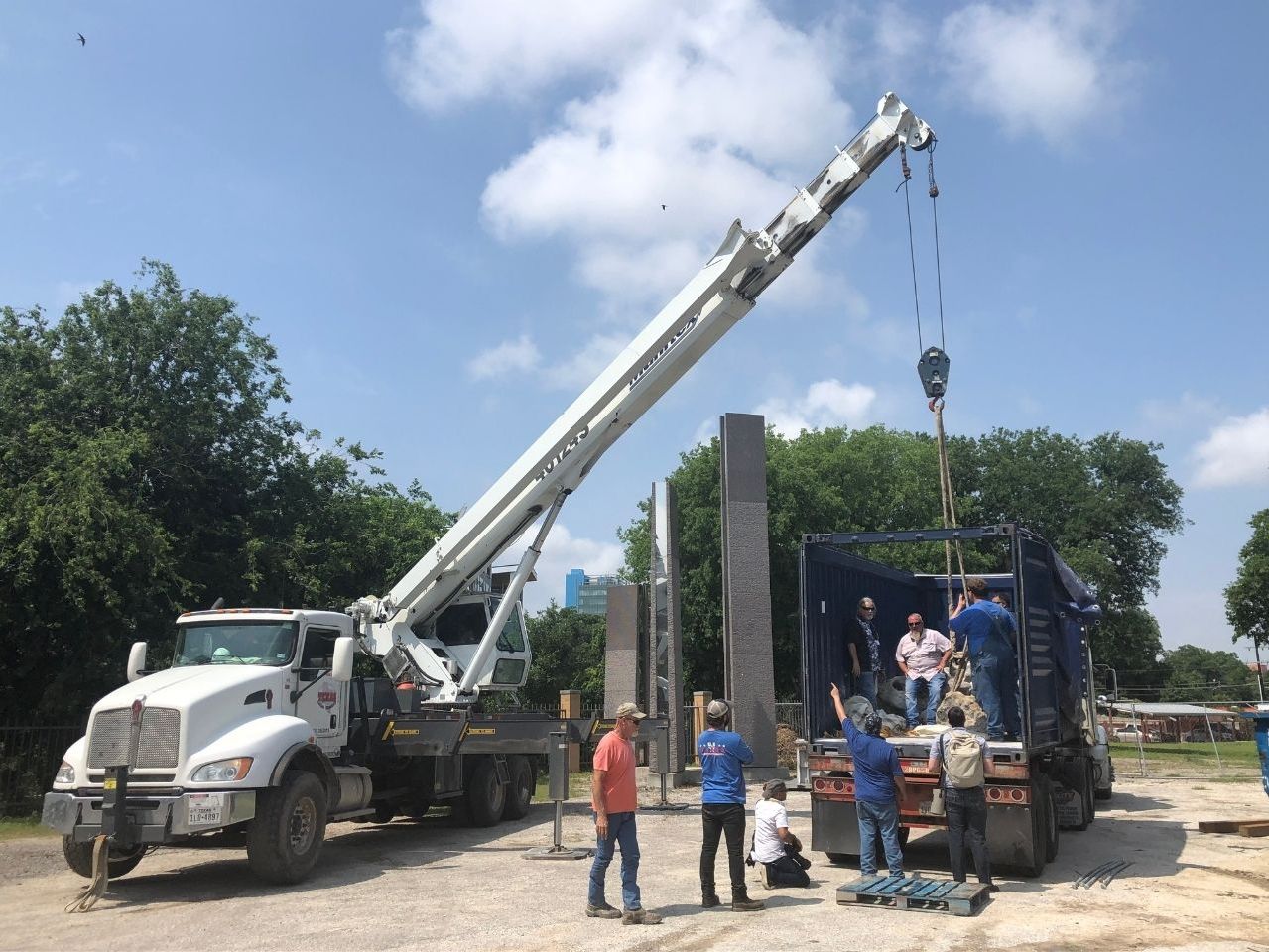 The Taihu rock arrives at the Museum. 
Upon its arrival, the rock was installed outdoors so that it is visible from both the Museum and the River Walk. SAMA held an unveiling and dedication ceremony on November 6, 2019, attended by a delegation from the Wuxi government, San Antonio officials, and the Chinese Consulate in Houston. A public dedication ceremony followed on November 12, 2019.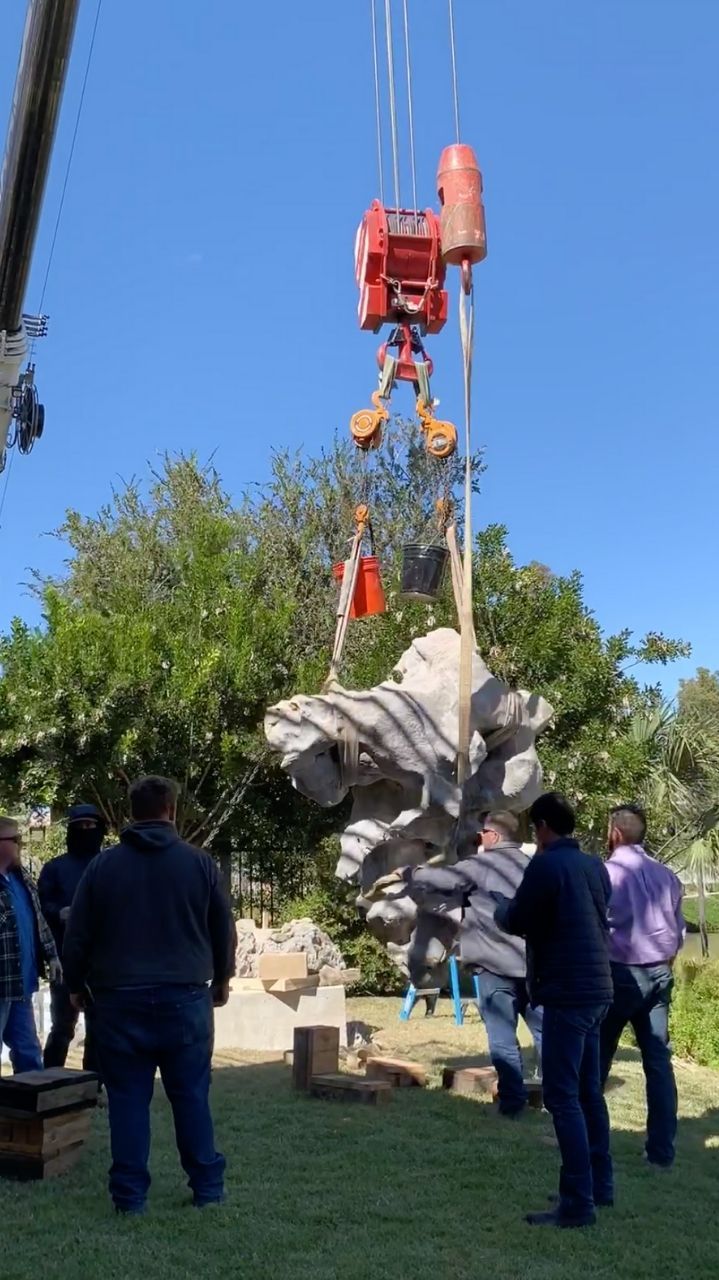 The Taihu rock is installed next to the river on the Museum's campus. 
To celebrate the Taihu rock, the Museum also presented an exhibition from the Wuxi Museum called Elegant Pursuits: The Arts of China's Educated Elite, 1400–1900 on China's long tradition of collecting and appreciating rocks, from November 6, 2019–February 23, 2020.

Find your moment of zen and meditation at the Museum. The Taihu rock is on view during Museum hours, but you can also admire it from the river. 
 

Taihu Rock, Gray limestone with white veining and inclusions, Gift of the Municipal People's Government of Wuxi, China, to the San Antonio Museum of Art in honor of the City of San Antonio's Tricentennial Celebration, 2019.23


The presentation of the Taihu rock and Elegant Pursuits: The Arts of China's Educated Elite, 1400–1900 have been made possible by generous support from A1 Engineering, the E. Rhodes and Lenora B. Carpenter Foundation, Ruth Chang, Henry Cornell, Thomas Edson, Guido Companies, Rose Marie and John Hendry, May and Victor Lam, Overland Partners, the Williams-Chadwick Family Charitable Fund, the Wuxi Museum, and the Municipal People's Government of Wuxi. This exhibition was supported by the City of San Antonio's Department of Arts & Culture.

*Please note: All job titles listed are those which were current in 2018 and 2019.