San Antonio, TX—October 8, 2018 

On October 27, the San Antonio Museum of Art will present Becoming John Marin: Modernist at Work, exploring the artistic transformation of American modernist John Marin. Reuniting many of Marin's sketches and drawings with his etchings, paintings, and watercolors, the exhibition demonstrates how his style and approach evolved across different media and throughout his career. Becoming John Marin features approximately 80 works from the 290-work collection of the Arkansas Arts Center in Little Rock, donated by the artist's daughter-in-law, Norma Marin, in 2013 and recently conserved.  
 
Along with the Arkansas Arts Center collection, the exhibition is augmented by examples of Marin's drawings, watercolors, engravings, and oil paintings drawn from the distinguished private collection of San Antonio philanthropist and businessman Charles Butt. 
 
"Marin is known for his abstract landscapes and watercolors, but most people don't know that drawing was central to his work," said Chief Curator William Keyse Rudolph. "This exhibition invites the visitor to look over John Marin's shoulder and to see his artistic development and process through his working sketches." 
 
Since the early twentieth century, John Marin (1870–1953) has been considered an important member of the American modernists and one of America's premier watercolorists. Even though he experimented with art from childhood, he did not become a serious artist until he met Alfred Stieglitz in 1909 when Marin was almost forty years old. In Becoming John Marin, the visitor will see John Marin's evolution from draftsman and architect to painter, abstractionist, and modern master. 
 
The works vary from vibrant depictions of Manhattan structures and Maine landscapes to lesser-known pieces based on figures: portraits, bustling urban crowds, and performers in motion. When Marin could work undisturbed such as on the Maine coast, he would paint a watercolor without sketching it first. But when he was on the hectic streets of New York and could not sit for a long time, he often drew sketches on notepads. These sketches capture Marin's initial ideas and give insight into his  
artistic process.  
 
The exhibition is on view through January 20, 2019. Admission to the Museum, which includes the exhibition, is $20 for adults, $17 for seniors, and $12 for students and military with ID. Children 12 and under are always free. Please note during our free general admission hours Sundays from 10 a.m.–12 p.m., there is a $5 surcharge to see the exhibition. The exhibition will be accompanied by a fully illustrated catalog of the Arkansas Arts Center's complete, newly conserved John Marin Collection. 
___ 
 
Becoming John Marin: Modernist at Work is organized by the Arkansas Arts Center in Little Rock. It is augmented by generous loans from the distinguished private collection of San Antonio philanthropist and businessman Charles Butt. 
 
This exhibition is generously funded by: 
 
The USAA Foundation, Inc. 
 



The Marcia and Otto Koehler Foundation, Bank of America, N.A. Trustee. 
 
This exhibition is supported by the City of San Antonio's  
Department of Arts & Culture.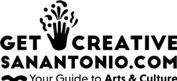 Caption: John Marin, American (Rutherford, New Jersey, 1870–1953, Cape Split, Maine), On Mount Desert, Maine, 1920, watercolor over graphite on textured watercolor paper, 14 x 16 ¾ in., Arkansas Arts Center Foundation Collection: Gift of Norma B. Marin. 2013.018.142

About the San Antonio Museum of Art: 
The San Antonio Museum of Art is a forum to explore and connect with art that spans the world's geographies, artistic periods, genres, and cultures. Its collection contains nearly 35,000 works representing 5,000 years of history. Housed in the historic Lone Star Brewery on the Museum Reach of San Antonio's River Walk, the San Antonio Museum of Art is committed to promoting the rich cultural heritage and life of the city. The Museum hosts hundreds of events and public programs each year, including concerts, performances, tours, lectures, symposia, and interactive experiences. The Museum is dedicated to enriching the cultural life of the city and the region, and to supporting its creative community.