SAMA and The Ballet Conservatory of South Texas are partnering to bring a fun new way to start off your Sunday mornings with a ballet workout in the Sculpture Garden! Join us for a single session or a full summer's worth. Wear your comfy clothes and look forward to a lovely morning alongside the river.
Workout classes available on the following dates:
Meet the instructors: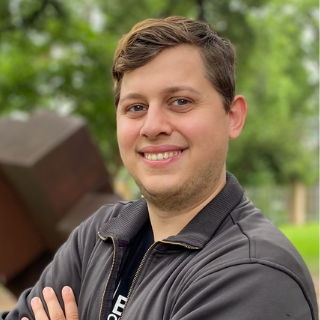 Zane Terry began his training at Grand Rapids Ballet in Michigan at the age of thirteen. He continued his formal training at Michigan Ballet Academy under the Direction of Akop and Gaianne Akopian. While there, he performed leading roles in many classical ballets such as Le Corsaire, Swan Lake and The Nutcracker. In 2014, Mr. Terry joined Oklahoma City Ballet as an Apprentice and during the summer of 2015, he performed with the Atlantic City Ballet. In the fall of 2015, Mr. Terry joined Ballet San Antonio as an Apprentice, and in 2017 was promoted to Corps de Ballet. Mr. Terry has also had the privilege to study with teachers such as Nikoloz Makhateli, Wes Chapman, Maria Kowroski and Misty Copeland.  His repertoire includes Balanchine's 'Rubies' and 'Prodigal Son', Twyla Tharp's 'Nine Sinatra Songs', 'Hilarion' in Giselle, as well as a large variety of classical and contemporary works. 
Mr. Terry has been a ballet instructor with The Ballet Conservatory of South Texas since 2018.  He will be attending the Central Pennsylvania Youth Ballet Teacher Training program in the summer of 2021.
Zane will be teaching the June 13th and July 11th classes.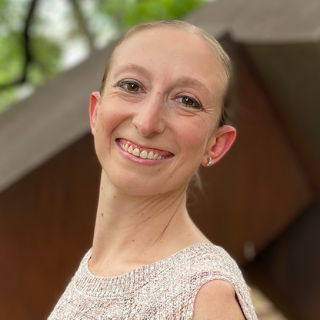 Rose Forte (Rosie) Hensley began her dance training at Capital Area Dance Theater in Enola, Pennsylvania. She later joined the pre-professional program at Cumberland Dance Company. Mrs. Hensley has performed at regional festivals and received a variety of awards, including the Monticello Award for Best Performer. During an attendance at Joffrey Ballet Summer Intensive in New York, she auditioned and was selected to perform La Bayadère with the Kirov Ballet at the Metropolitan Opera House. In 2004, she participated in the Cultural Dance Festival in Germany.
Mrs. Hensley graduated from Indiana University's Ballet Program under the direction of Violette Verdy and received a Bachelor of Science in Ballet Performance and English Literature with a minor in Contemporary Dance. She danced professionally with the Chicago Ballet and was a guest artist with the Civic Ballet of Chicago. In 2007 she was invited to perform in a music and dance festival in Rome, Italy.
Mrs. Hensley is a certified instructor in Pilates, Progressing Ballet Technique, and TRX teaching. She has attended the Central Pennsylvania Youth Ballet (CPYB) Teacher Training seminar for two years, and is proficient in teaching ballet, jazz, tap and modern to students ages 3-18. Mrs. Hensley has had the distinct pleasure of being a guest instructor for many summer intensives in the San Antonio Area, as well as Brandon Ballet in Florida, and numerous academies in Maryland. Mrs. Hensley was a former corps de ballet with Ballet San Antonio for approximately 8 years, as well as a freelance professional dancer for several dance organizations such as Alamo Arts Ballet Theatre and others. Mrs. Hensley has been an instructor at the Ballet Conservatory of South Texas (BCSTX) since 2011, and is currently the Performance Director and Company Coordinator.
Rosie will be teaching the August 8th class.