As our community continues trying to stage a comeback from last year's socioeconomic devastation caused by the pandemic, we should not forget the need to help maintain a strong and vibrant local arts and culture sector.

With the delta variant continuing to wreak havoc, it became more crucial and relevant than ever for all of us to rally behind our local arts community through a new and unprecedented effort: Celebration. 
This unique virtual event featured the voices of five arts nonprofit organizations in San Antonio: The San Antonio Museum of Art, Ballet San Antonio, The Public Theater of San Antonio, San Antonio Chamber Choir and Youth Orchestras of San Antonio. They joined forces to produce this collaborative arts showcase and fundraiser, broadcast on September 18–19, 2021. 
So how did this wonderful idea come to fruition? Chalk it up to Mary Burch's imagination.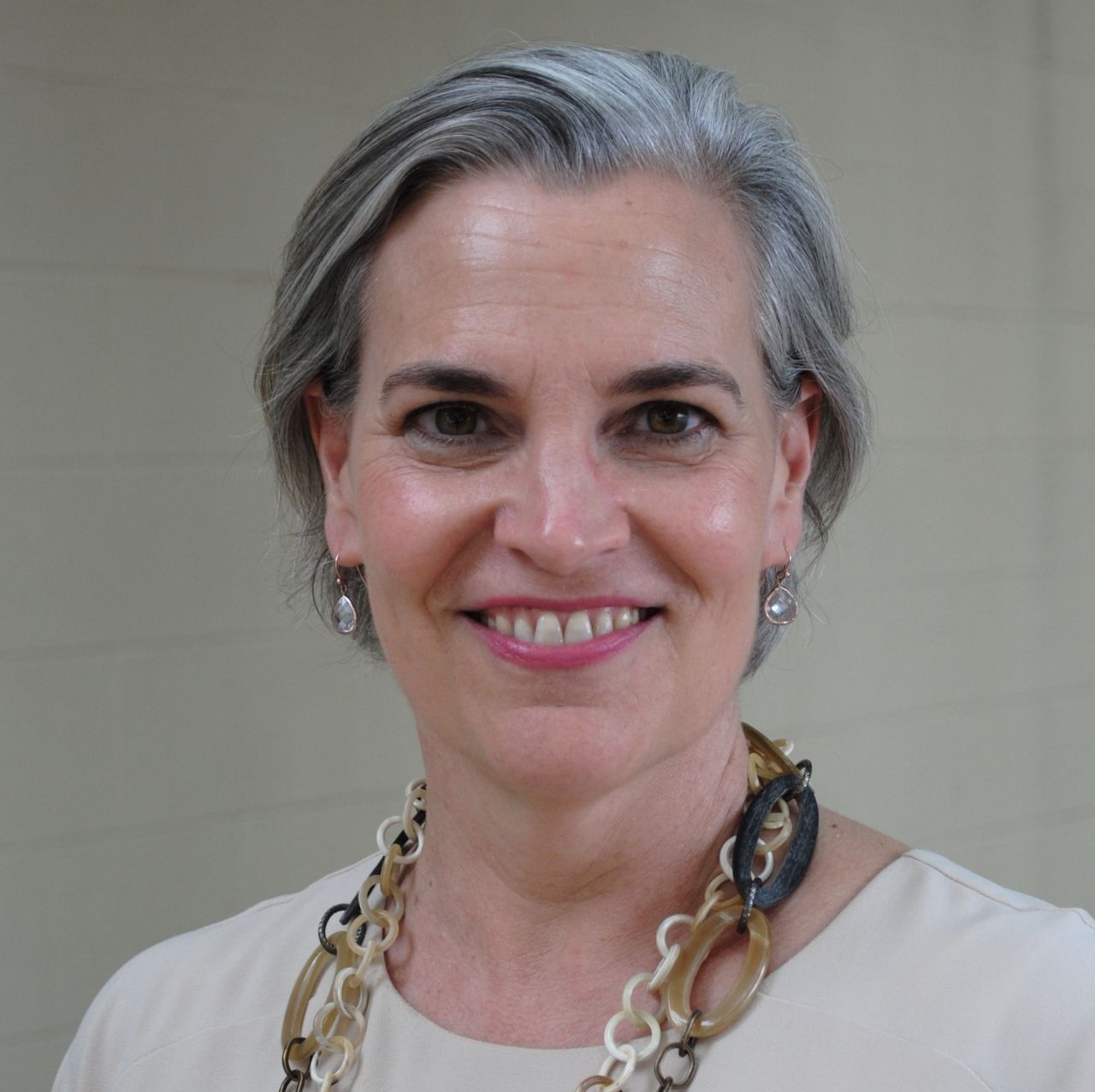 Mary Burch, Chief Development Officer, San Antonio Museum of Art.
In the middle of the first wave of the pandemic and at a time when optimism was fast becoming a scarce commodity, Burch, Chief Development Officer at the San Antonio Museum of Art, had an epiphany while working from home. 
Beyond the confines of her guest bedroom walls, she felt the devastating impact of COVID-19 and recognized the severe impact it already had on the arts community. Shows were cancelled, museums were closed, and uncertainty abounded. Yet hope was not all lost. Burch thought to herself: How could we support one another? Could we partner together?

"In the spring of 2021, I contacted Ballet San Antonio, The Public Theater of San Antonio, San Antonio Chamber Choir, and the Youth Orchestras of San Antonio to discuss a partnership for a fundraiser," Burch said. "What I found was that we were all in the same situation. To my surprise, they were willing to take this leap with me. We exchanged ideas about how we could all participate in a collaborative event and bring the best of San Antonio arts together."
The Celebration gala was born out of both necessity and a desire to work together to be better. Not coincidently, the pervading motif for this event is the butterfly. While the pandemic continues, the power of the arts has yet again transformed the community with this unprecedented virtual event.
"I thought it was a great idea," said Emily Sano, Co-Interim Director of the Museum. "I believe that organizations should help each other and collaborate, especially during hard times. More than showing support, it's also sharing resources. I think that every participating organization showed that they have something different to contribute and that sharing resources is essential when building an event such as Celebration."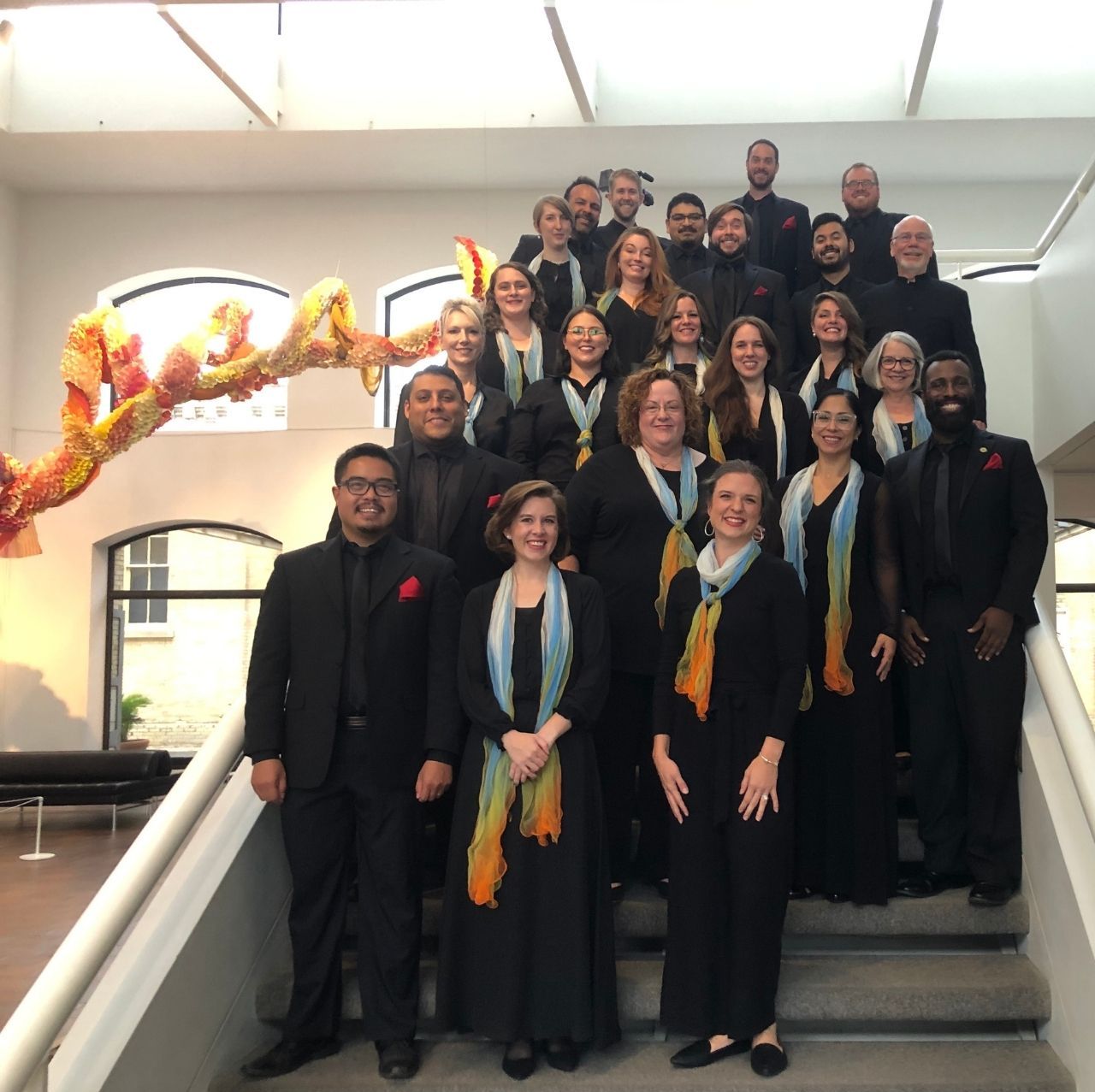 The San Antonio Chamber Choir at SAMA
Participating organizations believe that they are better together and their impact shows how much they connect with art enthusiasts across the community. Collectively, the five arts and culture nonprofits serve the San Antonio area by opening doors to nearly a quarter-million patrons each year and engaging with nearly 100,000 youngsters through arts education and outreach programs. 
Tatiana Herrera-Schneider, SAMA's Chief Engagement Officer, said the many different aspects of art could really be celebrated with this ironic twist. "The visual and literal component of joining forces has been a rewarding experience," she said. "None of this would've likely happened without the pandemic." 
With the San Antonio Area Foundation's generous support as an event underwriter, the proceeds from the Celebration Gala help to make coming out of the pandemic a sustainable path for these five arts nonprofit organizations.