Roman Landscapes: Visions of Nature and Myth from Rome and Pompeii is organized by the San Antonio Museum of Art. This exhibition has been made possible in part by the National Endowment of the Humanities: Democracy demands wisdom and the National Endowment for the Arts and is generously funded by the Helen and Everett Jones Endowment, the Gilbert M. Denman, Jr., Trust, the Amy Shelton McNutt Endowment, the Brown Foundation, Inc., the Robert J. Kleberg, Jr., and Helen C. Kleberg Foundation, the Russell Hill Rogers Fund for the Arts, the Elizabeth Huth Coates Charitable Foundation of 1992, the Andrew W. Mellon Foundation, the Herrmann-Zeller Foundation, the Betty Stieren Kelso Foundation, and the Nathalie and Gladys Dalkowitz Charitable Trust, Bank of America, N.A., Trustee. Additional support has been provided by the Consulate General of Italy in Houston, and the Samuel H. Kress Foundation/Association of Art Museum Curators Affiliated Fellowship of the American Academy in Rome.
Thank you to the exhibition Host Committee for their generous support:  Dana McGinnis, Marie M. Halff, Tom Edson, Karen J. Hixon in memory of Helen Kleberg Groves, John Hendry and Kim Fischer, William Crow and Margaret Anderson, Rosario Laird, Prentice Miller, and Toby and Barbie O'Connor.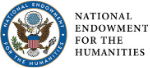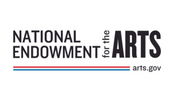 Any views, findings, conclusions, or recommendations expressed in this exhibition do not necessarily represent those of the National Endowment for the Humanities.