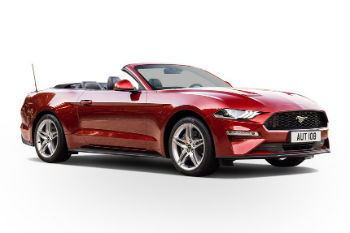 Win a new 2018 Ruby Red Ford Mustang Convertible GT!
We are entering the season of giving and also giving back, and what better gift than a ruby red Ford Mustang? We're hosting a first-ever, three-month long raffle, The SAMA Experience Raffle. The purchase of one raffle ticket for $100 is also a donation to the museum, and gives the participant a chance to win a ruby red McCombs Ford Mustang convertible.

Not only that, there will be "Experiences" given along the way, too. The Raffle includes mini giveaways, every other week, until the BIG giveaway on January 11, 2019.
Experiences include:
- dinner for two at Jason Dady's Tre Trattoria
- a $500 gift certificate at Shetler Fine Jewelers
- a night at Hotel Emma and dinner for two at supper

There is NO limit on ticket purchases—the more purchased, the more chances to drive into 2019 in your new Mustang convertible!